Razer™, the leading global lifestyle brand for gamers, today released the Razer Panthera Evo that was unveiled during Evo 2018. This marks the newest addition to the Razer family of high quality arcade-style controllers in support of the Fighting Game Community (FGC).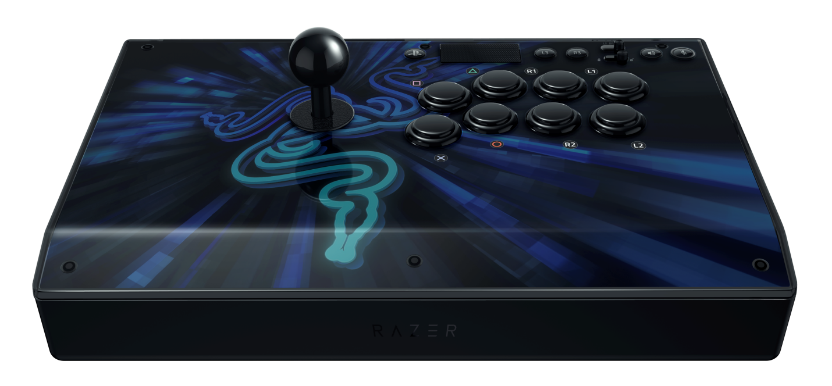 "Fans have been excited for the Razer Panthera Evo since its debut in prototype form at Evo earlier this year and now the wait is finally over," said Min-Liang Tan, Razer co-founder and CEO. "This next-generation arcade stick focuses on precision, consistency and best-in-class performance that resonates with professional fighting game athletes and enthusiasts alike."
The Razer Panthera Evo is an evolution of the best-selling Razer Panthera arcade stick. The improved stick was rigorously tested and tuned for competitive use by some of the world's best esports athletes and community minds, including Team Razer's Xian Ho Kun and Kenny Omega.
Razer worked closely with seasoned tournament competitors, champions and leaders within the FGC. Testing and feedback sessions helped refine the Razer Panthera to the competitive preferences of those world-class gaming warriors. FGC leader Mark 'MarkMan' Julio commented that "empowering the community to a better standard for reliability and peace of mind is important for evolving as players," adding that refinements to the Panthera Evo "provide precision and best-in-class performance, while still allowing players to add their own style to this (new) battle-tuned weapon."
The Razer Panthera Evo features RazerTM Mechanical Switches, rated up to 30 million taps, far exceeding previous industry standards. With an improved case design and a headphone jack to accentuate gaming performance, the Razer Panthera Evo is also fully mod-capable like its predecessor. In response to popular fan feedback, the artwork on the Razer Panthera Evo is now also interchangeable for personal customization.