Lenovo is pushing the boundaries of Android™ tablet and smart home innovation by introducing two new smart tablets with the Google Assistant – the Yoga Smart Tab and the Lenovo Smart Tab M8. These devices transform versatile tablets into intuitive, modern smart home hubs.
As beloved entertainment and media tablets in their own right, the Yoga Smart Tab and Lenovo Smart Tab M8 double as immersive, hands-free smart home hubs1 with Google Assistant's Ambient Mode – making them convenient, time-saving and indispensable devices for today's modern smart home.
Lenovo Yoga Smart Tab with the Google Assistant
Paired with rich, clear audio capabilities, the Yoga Smart Tab's 10.1-inch FHD display make it amongst the finest tablets to double as a smart home hub1. Launching alongside Lenovo's ultimate entertainment tablet is the Lenovo Smart Tab M8, its powerful performance, multi-user functionality and 8-inch HD screen make it a quintessential household device. Its Smart Charging Station transforms it into an always-on2 smart home hub1 that's a great fit for multi-generational families.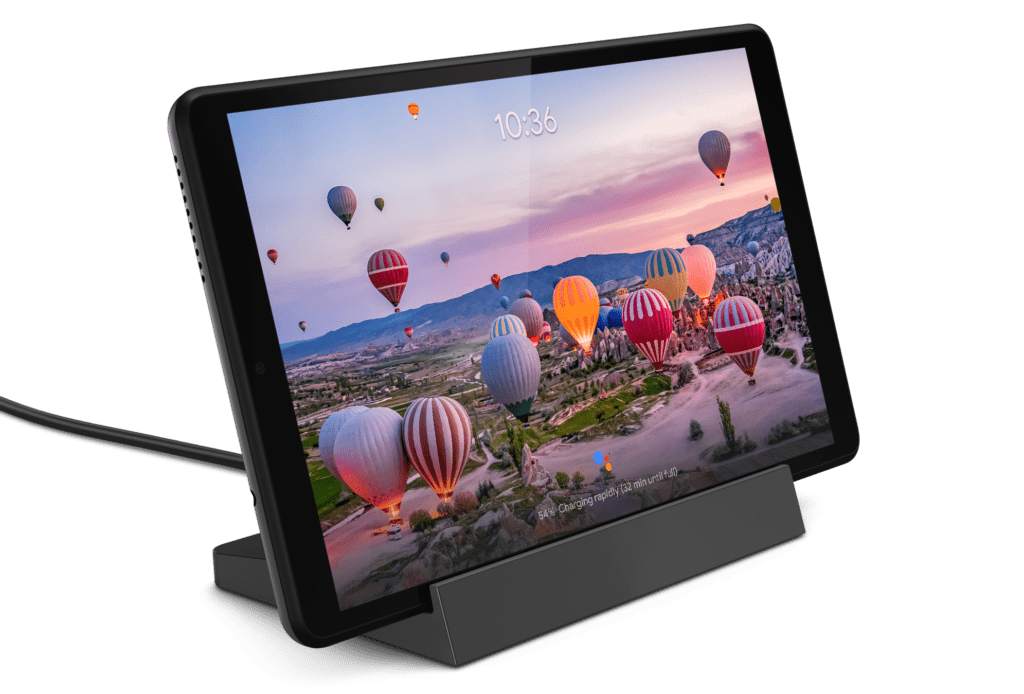 User feedback and consumer research consistently reveal that while portable tablets are often used on the go, they can sit unused for more than 23 hours a day if left at home3. In fact, many households forget to charge their tablets, eventually leaving them unused and abandoned. Contrast this with smart home devices such as the Lenovo Smart Display and Lenovo Smart Clock, which are always on2, always plugged in and always available. With the rising adoption of smarter homes, tablets can now increase their latent potential as smart screens to help control your smart home1, play video and music, and answer questions – all hands-free.